The Beast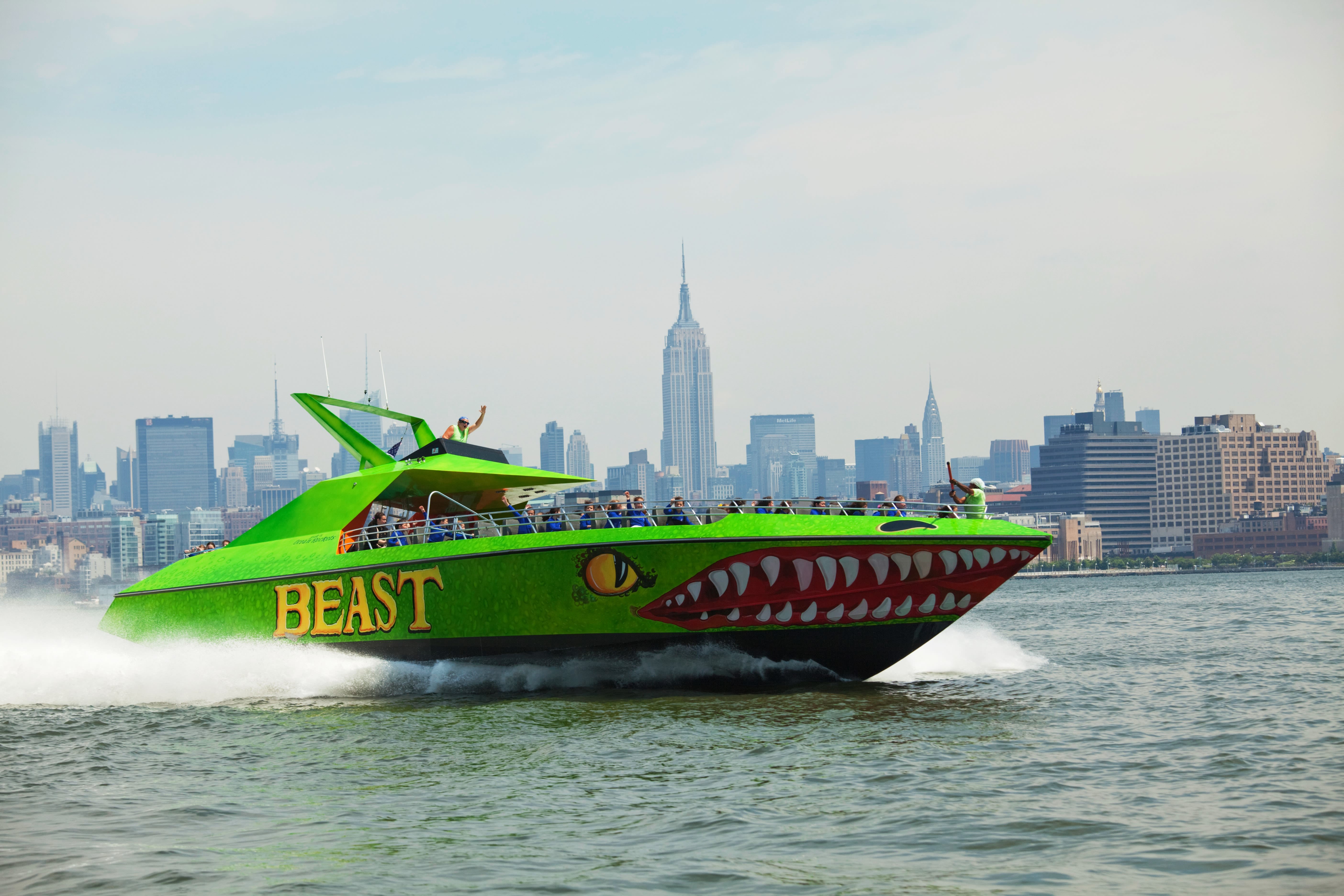 TOUR DESCRIPTION
One of the most thrilling things to do in NYC, The BEAST is New York's only jet-powered speedboat attraction that rockets you through the Hudson at a heart-pounding 40 knots (45 mph!) Roar down the river from Pier 83 to the Statue of Liberty with lots of twists, turns & splashy action… only if you dare!
Operated by the world-renowned Circle Line, The BEAST leaves all others in its wake as the Captain takes this custom-built 70-foot long boat is equipped with 1400 BHP-horsepower with two ZF 3000 marine gears powered by twin Hamilton Jets.
During the experience, the BEAST crew pumps up the crowd with pumping music, a comedic NY shtick, and brings it to screeching halt for a some breathtaking photos of the New York City Skyline and the Statue of Liberty. With all the right elements of a racy adventure, speed, water, music, a bit of comedy and awe-inspiring scenery of New York skyline and famous landmarks, this 30-minute adventure is a serious splash you don't want to miss.
MORE INFORMATION
The Beast
Pier 83, Midtown
West 42nd St & 12th Ave, New York, NY
Departs hourly 11:00am – 6:00pm
Closed Mondays
Dates & times NOT sailing: July 4 – all cruises after 12 PM; Thanksgiving: 7 PM cruise; Christmas Day, New Year's Eve: 7 PM.
All customers please arrive 30 minutes prior to departure. Specific vessels and schedules are subject to change without notice. Please check circleline.com for the latest updates.