UP TO 10% OFF
Fotografiska New York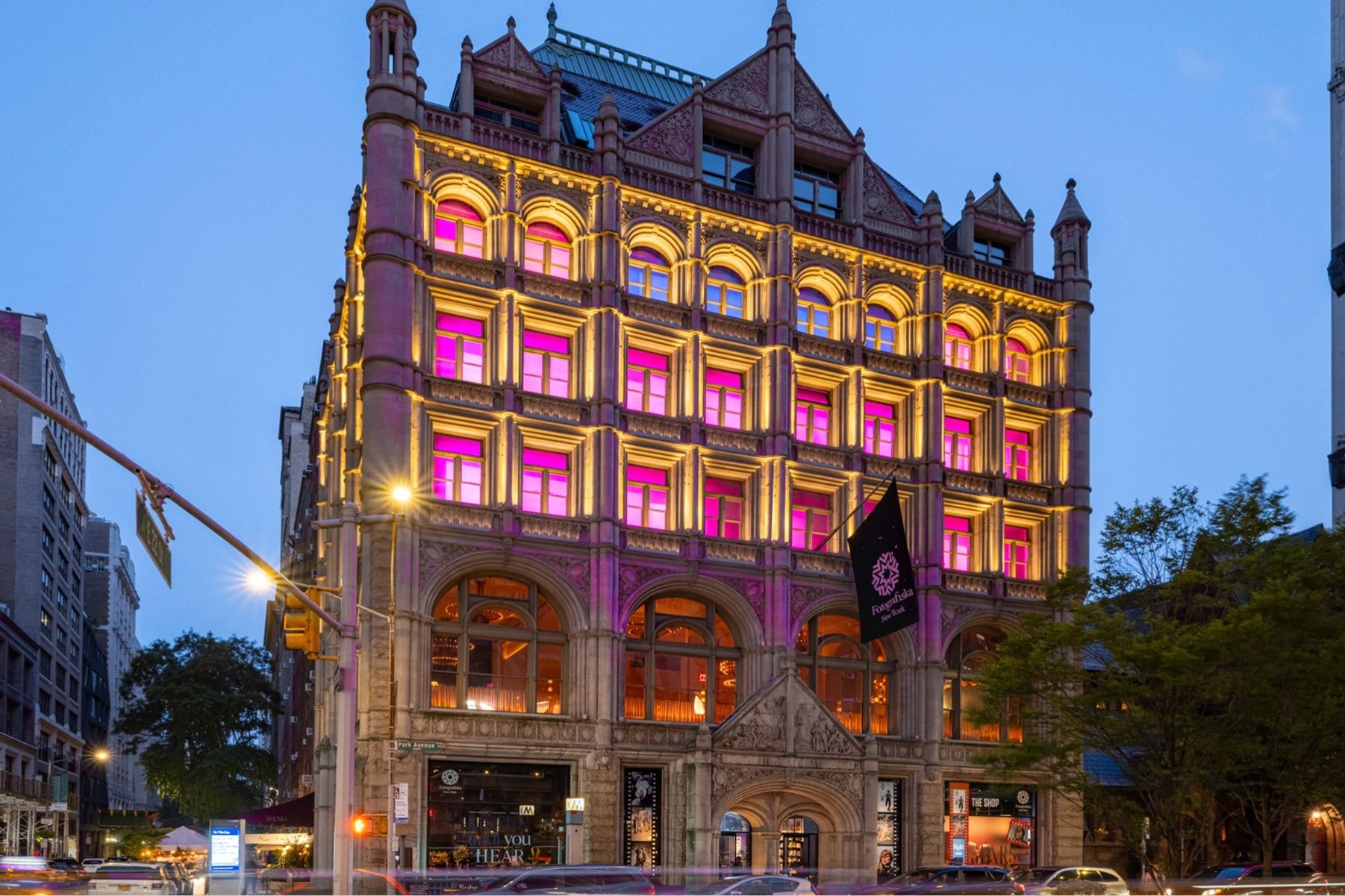 TOUR DESCRIPTION
Fotografiska New York
• NYC's new contemporary museum of photography, art, and culture located in midtown's Flatiron District.
• Rotating exhibitions of world-class photography plus live events, retail shopping, drinks, dining, and surprising new perspectives.
• Anything but an ordinary museum: Open late, music playing, and drinks permitted throughout the museum.
• 2022 Winner of "Best New Culture Destination in North America" by the Leading Culture Destinations Awards.
Now on View:
Best in Show: Pets in Contemporary Photography through Jan 27, 2024. Explore the role our furry (and feathered) friends have played in culture and how they stand in as representations of status, power, loyalty, compassion and companionship through the perspectives of 25 global artists.
Frank Ockenfels 3: Introspection through Mar 9, 2024. Frank Ockenfels 3 has been widely applauded throughout his career for his playful style and experimental technique. He is best known for his psychologically revealing portraits of famed figures such as George Clooney, Nirvana, and David Bowie; his campaigns for brands including Converse, and Nike; and his work as a director of music videos and commercials. His art often has a dreamlike quality, with a sometimes dark, suggestive undertone that nevertheless carries a certain elegance. After more than 30 years, Ockenfels is still on a journey of constant experimentation.
MORE INFORMATION
Fotografiska New York
About Fotografiska: Discover an authentic New York experience with the museum that was named the 2022 Winner of "Best New Culture Destination of the Year in North America" by the Leading Culture Destinations Awards.

Guided by a mission to inspire a more conscious world through the art of photography, Fotografiska produces an entire museum of special exhibitions, rotating seasonally, and spanning various genres. They showcase the greatest photographers from emerging artists to internationally recognized artists. Check the website for what is on view during your visit.

The vibrant atmosphere at Fotografiska is unlike any other New York museum — it is open late every night, music is playing throughout the floors, and you can sip drinks from coffee to cocktails to champagne throughout the museum and inside the exhibition galleries.

In addition to museum exhibitions, there are live events held frequently in the top floor Loft, unique retail treasures in The Shop, elevated dining in Veronika restaurant, along with cafe drinks and cocktails from the Lobby Bar & Cafe, Bar Veronika, and The Chapel Bar.

With a dedicated international community and locations in Stockholm, New York City, Berlin, Shanghai, and Tallinn, Fotografiska is the premier global gathering place for photography and culture.
Address: 281 Park Avenue South at 22nd Street
Hours of operation:
Sunday – Thursday 10:30 am - 9 pm (last entry 8 pm)
Friday – Saturday 10:30 am - 11 pm (last entry 10 pm)
Closed: Thanksgiving, Christmas, and select special events
Present your pass at the main ticket desk.